BACK TO HOME
Life Story of
Frank Emerson Redman
20 February, 1943 - 14 January, 2023
Frank Emerson Redman (79) passed away peacefully
on Saturday, the 14th January, 2023.
Boothbay - Frank Emerson Redman - devoted husband, father, grandfather, uncle, cousin and friend - passed away suddenly at his home, with his wife by his side, on Saturday, January 14, 2023. He was 79 years of age. Frank and his wife, Linda, are long time residents of Boothbay, ME, but grew up in Bucksport, ME. Frank was born on February 20, 1943, to Robert Gayland Redman and Mary Arlene Grindle. Frank was blessed to have two older sisters, Joyce and Gloria, and one older brother, Rodman.

His early years were spent playing sports, singing in the church choir, and getting into mischief (Frank's words). Frank graduated from Bucksport High School in 1961 before enlisting in the United States Air Force in September of 1963.

On July 3rd, 1965, Frank married Linda Dale Brown, the love of his life and high school sweetheart. Little did they know this would be the beginning of a 57 year love affair. They began their married life in Okinawa, Japan, and soon after welcomed their first child, Heather Anne (b. Aug 1966). Their favorite (and only) son, Eric Christopher (1968), was born in Japan just a few months before they returned to the United States.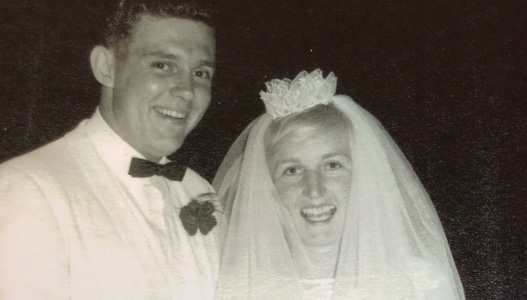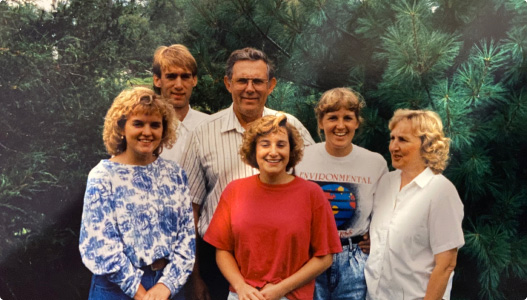 He could make anyone feel welcome and would get you laughing with a story or a light-hearted joke.
The adventure would continue over many years much to his (and Linda's) delight and compliments of the USAF, as they moved (and grew!) their family with stops in Texas, Massachusetts, Maine, New Mexico, Germany, New York, and South Carolina. In Texas, they welcomed their third child, Kristen Noelle (1970) and in Massachusetts, their fourth child, Holly Michelle (1971). Frank left his young family to serve his country honorably in the Vietnam War soon after his fourth child was born.
Frank loved this great country and honorably served in the United States Air Force for 20 years on active duty. He retired from active duty in 1983 and returned to the USAF as a civil servant for another 20 years. He was beloved by all who worked with him and for him. He was honest, fair, kind and had a wonderful sense of humor. He could make anyone feel welcome and would get you laughing with a story or a light-hearted joke.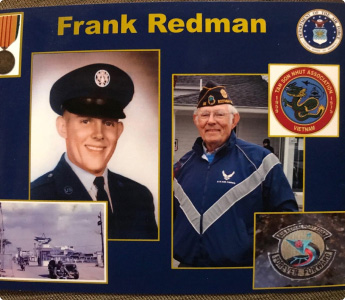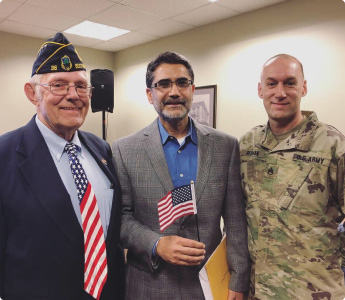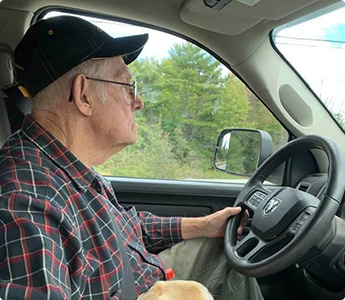 After retiring in 2004, Frank and Linda moved to Boothbay, ME and became active members of the community. Frank was a member of the American Legion Post 36 , Boothbay (former Post Commander), a former President of the Kiwanis Club (Keeseville, NY), Wood Chucks, and Boothbay Region Food Pantry. He was a member of the Knox Lincoln Bee Club. He spent many years delivering Christmas trees to families in the Boothbay region on behalf of the Boothbay Garden Club. He volunteered his time at Brae Maple Farm for many years, alongside Linda. Frank took it upon himself during the winter months to snow plow for friends and neighbors without accepting pay. Frank loved to be "the driver" for his weekly golf group. He enjoyed many lively lunches with the ROMEOS. He also volunteered at the Boothbay Food Pantry and the Methodist Church in East Boothbay. Frank was never one to see someone in need and turn away, that wasn't his way. The list of things he did for others goes on and on.

One of Frank's greatest gifts was his ability to cultivate deep and meaningful relationships with family and friends. No one was a stranger for long. Frank knew how to make each individual he met and talked to feel special. Whether you met him for the first or the hundredth time, you were always greeted with a big old hug, a radiant smile and a lot of playful banter. And follow that with someone who was an exceptional listener and gave sage advice - he was truly one of a kind.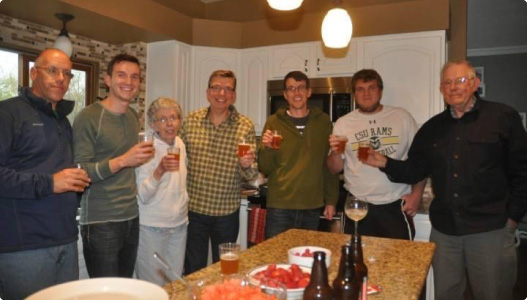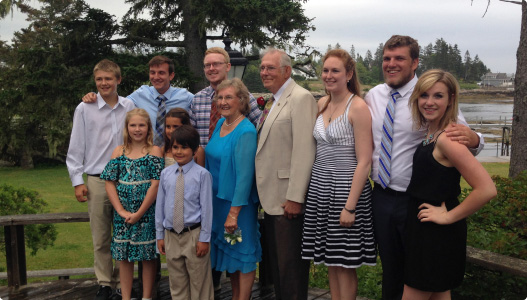 One of Frank's greatest gifts was his ability to cultivate deep and meaningful relationships with family and friends.
Frank's life long love of learning also made him an interesting character to engage in discussions. Frank was an avid reader and researcher. Through extensive reading and active engagement with the people around him, Frank was always learning. In retirement, Frank had more time to pursue some of the many interests he had. He became a beekeeper and soon was learning everything he could to take care of his bees. He loved hiking through the woods to discover new species of plants and mushrooms to identify. Frank truly enjoyed bird watching and had a bird identification book by his chair so he could look up and record birds he had observed in the woods. The period of COVID helped Frank to further develop his woodworking skills. We lost track of how many Adirondack chairs he made, so his friends could "social distance" with him in the yard. Any new piece of knowledge he gained, he lovingly shared with others.
Throughout his life, and especially in his final months, Frank had a deep appreciation and respect for all religions and forms of spirituality. He received so many prayers, words of love and encouragement from so many people across the country and from people of differing faiths. Frank felt that it was that spirit of love and unity that gave him strength and sustained him until the end. He was so grateful for all of the love, prayers, and care he received from his family, friends, and the health care workers who did their jobs with such kindness and compassion.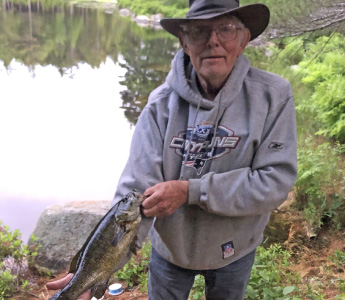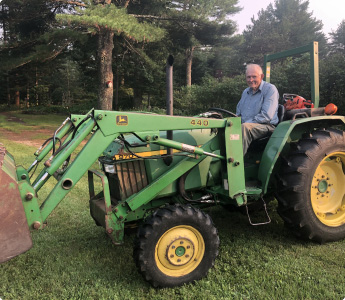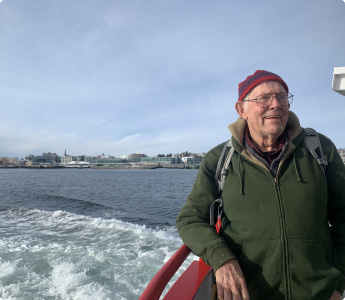 Frank is survived by his wife of 57 years Linda Brown Redman of Boothbay, three of his four children, Eric Redman of Pittsburgh PA, Kristen R. Waldron (James) of Colorado Springs, CO, Holly R. Khera (Harbinder) of Pittsburgh, PA;

Grandchildren Shauni (Gregory), Spencer (Jocelyn), Tanner (Sarah), Nicholas (Cassie), Carrie, Braden, Payton, Sophia, Rohan and Great Grandchild, Gregory.

His beloved sister-in-law and brother-in-law, Jennifer Brown and Gibby White.

Cousins, Nephews, Nieces and their families - Jane Sanborn (Carl), Debbie Darling (John), Laura Michaud (William), Elaine Grant (Steven), Darren Redman (Stacie), Yvette Gross (David), Heidi Gignac (Ed), Denise Bernier (Paul).

He was predeceased by his daughter - Heather Redman; mother - Mary Grindle Redman; father - R. Gayland Redman; brother - Rodman Redman and sister-in-law - Judith Luce Redman; sisters - Gloria Dauphinee and Joyce White.